A little bit ago my mission President asked the whole mission to read some stuff out of the old testament and one of the chapters was Exodus 12 and its talking about the passover. Moses is one of my favorite Prophets, so I read a lot more than just one chapter. I read all about the 10 plagues and how Pharaoh will not let the Lords people go. Then the Lord sends down the Destroying Angel to take the lives of all the first born of the people who don't follow the Lord. After that Pharaoh calls Moses and says, take your people and go.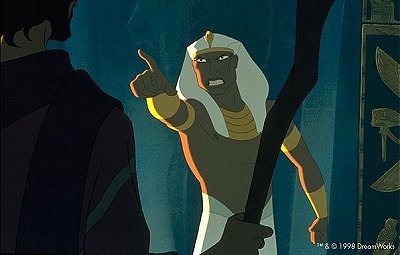 So Moses and his People go out and after a little bit Pharaoh regrets what he just did so he sends out everybody to go get them and kill them. Just about then the children of Israel get to the Red sea and the Egyptians get to the children of Israel
Exodus 14: 10-11
10

¶And when Pharaoh drew nigh, the children of Israel lifted up their eyes, and, behold, the Egyptians marched after them; and they were sore afraid: and the children of Israel cried out unto the

Lord

.
11

And they said unto Moses, Because

there were

no graves in Egypt, hast thou taken us away to die in the wilderness? wherefore hast thou dealt thus with us, to carry us forth out of Egypt?
What I get out of this is, they see the Egyptians coming and they think oh crumb, we are all going to die we have nothing going for us we have this crazy man that led us out of Egypt and now Pharaoh is going to come and kill us. I think it is really funny that they saw so many great things like:
10. Death of the Firstborn
and then they doubt the Lord, but Moses being the Awesome guy that he is he says.
13

¶And Moses said unto the people, Fear ye not, stand still, and see the salvation of the

Lord

, which he will shew to you to day: for the Egyptians whom ye have seen to day, ye shall see them again no more for ever.

14

The

Lord

shall fight for you, and ye shall hold your peace.
and then we see the Lord makes everything alright by telling Moses to part the Red sea. from this I learned that if the Lord asks us to do something through a Prophet we should do it because what ever he asks us to do he will help us even if things look like it is going to be

imposable

.
I will go and do the things which the Lord hath commanded, for I know that the Lord giveth no commandments unto the children of men, save he shall prepare a way for them that they may accomplish the thing which he commandeth them.